Company Introduction

Hangzhou Yujing Zhizao Cultural Creativity Co., Ltd. is a new media equipment manufacturer and a new media advertising platform operator that is leading the industry with the national new media laboratory as the background. Founded in 2012, the company was established in Hangzhou and looks to the world. Hao Jing Zhi is committed to the development of innovative media equipment, professionally providing creative sports display systems and supporting digital media solutions.

The company has more than 100 employees. The company covers an area of 4,000 square meters and has a research and development technology center, a production management center, a equipment assembly center, a media research center, a marketing center, a marketing center, an administrative center and a financial management center.

Yan Jingzhi and the Communication University of China jointly established a new media research and development center and a new media laboratory. The company's strong research and development capabilities ensure the continuous innovation of new media products. The company's self-developed advertising display equipment such as Rubik's cube, rotating screen, sliding screen, wing display screen and wave screen is a brand-new product integrating robot control technology, three-dimensional animation technology and visual control technology. In the past 10 years, the industry has taken the lead in research and development, and products have achieved media innovation, adding new vitality to the market.

On the first day of the company's founding, the partners defined the company's development direction. We don't want to be a generalist. We only focus on making this small piece better and stronger, building a leading manufacturer of equipment and providing customers with a full range of marketing content services.
Company Advantage

With a good reputation, we have established a broad global business network, which is located in 32 provinces, 36 cities, and exported to 9 countries, occupying 14 major railway bureaus. We use the R&D technology and expertise of media devices to provide advertisers with comprehensive and creative outdoor media solutions to build closer relationships with a wide audience.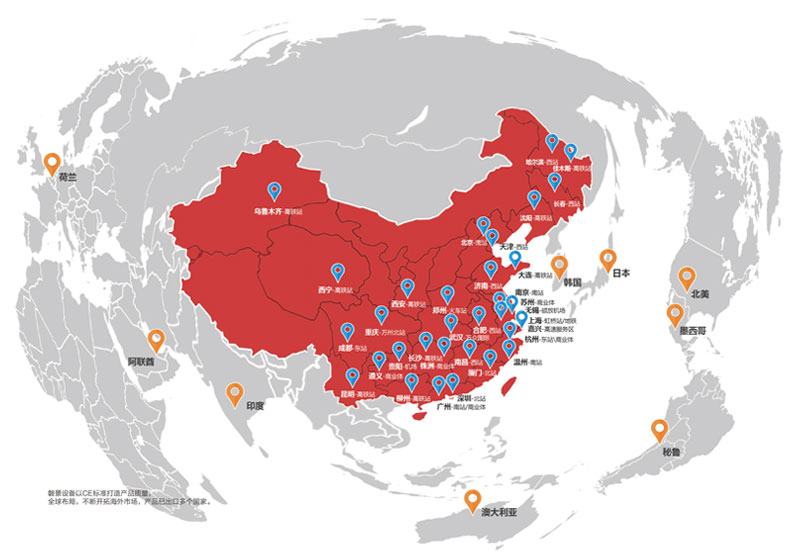 History

2009year-2010year
[ 磐景工作室 ] Shanghai was established and cooperated with the German team to serve various venues of the 2010 Shanghai World Expo (Changchun Hall, FAW Volkswagen Hall, German Pavilion, etc.).2011year

RS03-磐景旋转屏 The product is launched to determine the company's development direction. The broadcast control system PJLplayer1.0 was released.

2012year
[ 磐景智造] Hangzhou was established. Create independent research and development, production, sales, media, production teams.

2013year
RS08-磐景魔方柱 Products are on the market and the products enter the high-speed rail system. The first media platform was in Hangzhou Yintai Business Circle.

2014year-2015year
SS01-磐景 sliding screen The product is launched, and the foreign trade business is started. Broadcast control PJLplayer2.0 released.

2016year
Fully stationed in the high-speed rail station. Industry visibility has risen sharply.

2017year
A round of financing, choose Shenzhen Lianjian Optoelectronics as a partner. The company has comprehensive and standardized reforms.

2018year
RS09-磐景翼展屏, SS03-磐景波屏 A variety of core products are on the market. The customer's focus is extended to urban and commercial landmarks. Broadcast control PJLplayer3.0 released.
Honor

"Hangzhou High-tech Enterprise", "Hangzhou Gongshu District Patent Pilot Enterprise", "China Innovation and Entrepreneurship Culture Creative Field Winning Enterprise Award", "China's Outdoor Media Industry Top Ten New Media Award", "Hangzhou Gongshu District" Rising Sun Project "Enterprise", "Zhejiang Science and Technology Enterprise", "Hangzhou Characteristic Potential Enterprise"
CONTACT
Email:pjl@pj-link.com
Tel:+86 571 86776770
Fax:+86 571 86779767
Address:No.18 Xiangxing Road,, Gongshu District, Hangzhou City, Zhejiang Province
Web: pj-link.com